Our Partners
LieberLieber has been maintaining and expanding its partner network in the field of model-based software and system development for years. This results in reliable solutions based on the latest technologies for our customers.
ArchitectGroup Korea
Professional services for IT tools and platforms
Focus: Development, Consulting
Connecting Software
Platform and Products for your integration challenges 
Dunston Thomas
Business services and technology solutions

EclipseSource
Specialized Services around Eclipse
Emerasoft
ALM & AGILE – DIGITAL ADOPTION – DEVOPS – SECURITY – TESTING – DIGITAL PUBLISHING
Intland
codeBeamer: Application Lifecycle Management (ALM) platform
Focus: Training, Coaching, Consulting
MicroConsult
Embedded Systems Engineering – Training, Consulting and Project Support
Nanga Systems
Advanced IT Consulting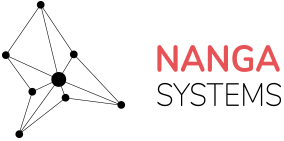 NoMagic
Modeling tool MagicDraw
Focus: Consulting, Trainings
oose
Seminars, consulting, certifications
Parallel Agile
Parallel Agile combines domain-driven database design with UX code generation to dramatically accelerate the delivery of software applications.

SDC SYSTEMS
Development of highly complex embedded systems

Sparx Systems
Modeling tool Enterprise Architect

Sparx Systems Central Europe
Modeling tool Enterprise Architect

Sparx Systems Japan
Modeling tool Enterprise Architect
Willert
Specialist for Embedded Software and Systems Engineering
Focus: AUTOSAR, LemonTree, Enterprise Architect
TechnoWelle
Wide skill-set in AutoSAR, Safety + Security, AI products