LieberLieber's vast project experience has resulted in an effective method for creating modeling infrastructures that meet even the most complex requirements.
The optimal use of modeling for your company is ensured by targeted design, adaptation and expansion of your infrastructure.
Use your existing infrastructure
Create an adaptation concept
Work efficiently even in distributed teams
Product line development for modeling
Re-use of established versioning concepts for models
Fulfillment of the ISO 26262 standard
LieberLieber has experience with a wide variety of infrastructures and is familiar with transforming them into a productive modeling environment. In doing so, we carry over the specifications and internal processes of your company, for example with regard to versioning, variant management or product line development. We align our strategy and the tools used to seamlessly integrate modeling into the existing setting. Because we realize that newly-added modeling tools should not dictate the processes, but must of course adapt to them.
Model Versioning for Product Line Engineering:
Model Versioning and Enterprise Architect:
Our product in your modeling infrastructure
Special requirements on software and systems development often arise in a modern modeling infrastructure when development is handled in distributed teams. A central aspect is the merging of parallel model versions (Diff & Merge). This is one of our key areas of specialization:
Comparison and merging of Enterprise Architect models
Parallel editing of models via optimistic model versioning
Seamless integration in Subversion, Git, PTC or other VCS
Model branches
Changes are shown clearly and intuitively (incl. Merge Preview)
Review function for calculated changes
News in Modeling Infrastructure
WHAT CUSTOMERS ARE SAYING
Petwalk
LieberLieber's approach is very pragmatic: You can continue to use existing software and still switch to a model-based approach when it makes sense. This makes it much easier for us to decide on the fly whether or not to take this step. This also allow us to intensify our cooperation with LieberLieber on an ongoing basis, trying out new things over and over again.
Klaus Kindl
Gründer und Geschäftsführer von Petwalk Solutions
Preh
HIMA Paul Hildebrand GmbH
When implementing other code generators, these requirements were not fulfilled. Therefore, it soon became clear that the approach of LieberLieber was very practical and promising for us. Since during code generation activity diagrams and state machines play the greater roles, the internal learning curve can be reduced to one week. After this time, our developers can already model on their own and generate runnable code – another very positive surprise
Dr.-Ing. Michael Fuchs
Software, electronics & drives
Honeywell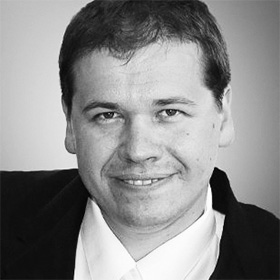 LemonTree is a great solution addressing sequential merging limitation by introducing semiautomatic conflict resolution in a way that provides a better understanding of the reasons behind the conflicting changes. I highly recommend this solution for any company looking for a solution increasing work efficiency while dealing with geographically distributed teams. LemonTree is the very cure for the pain of concurrent modeling!
Bob Hruska, SW Engineering Consultant bei Honeywell
Petwalk
Petwalk, the Austrian specialist for automatic dog and cat doors, is on an expansion course. In order to meet the strict safety regulations required for access to the American market, the company sought the support of LieberLieber. Together, they are now developing a model-based solution that demonstrably meets all safety regulations.
Preh
The rapidly-growing automotive supplier Preh Car Connect GmbH is re-establishing its software development on the Product Family Engineering methodology. Preh engineers, already longtime Enterprise Architect users, were recently introduced to LemonTree from LieberLieber. The new concept was unveiled in a joint presentation and is nothing short of ambitious.
Profit from the LieberLieber
360° CONCEPT
At LieberLieber, our model-based software and systems development customers receive everything from a single source: consulting, collection of requirements, creation of individual tools, integration into the existing tool chain, tailor-made training and ongoing support. LieberLieber - Models are our world!
Everything from a single source
More efficiency in your modeling team
Integration into your infrastructure
Plug & Play products
Top training & support
Contact us today!
via Telephone: +43 662 90600 2017
LieberLieber Software Corp
2800 Post Oak Blvd., Suite 4100
Houston, TX 77056
+1 832-390-2461
office@lieberlieber.us