LieberLieber Trainings (MBSE, Modellversioning, Code Generation,..)

LieberLieber has fundamentally renewed and expanded its training offers. Choose from our wide range of offers or contact us directly so that we may find the right training for you. LieberLieber: Always the right training for your current requirements!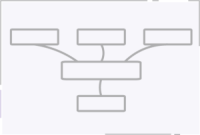 A model-based approach consists of three aspects: Modelling language, tool and methodology. The focus of our MBSE trainings is on different topics:
The basic training courses are dedicated to the theory of conceptual modelling and the modelling languages UML and SysML. The individual aspects of the languages are explained in a practical way by modelling in Enterprise Architect.
The training courses on methodological approaches cover all three aspects of MBSE. In addition to a more in-depth knowledge of the modelling language SysML and its application in Enterprise Architect, there is the possibility of getting to know two different methods (SysML Light & SYSMOD) or even adapting them by yourself. If you want to design your own modelling methodology with all MBSE aspects, we also offer a training course on "Reference Modelling" and "Basics for Creating a Modelling Methodology".
For the optimal cooperation of distributed development teams and the versioning of models, we offer training courses in which you get to know different version management tools as well as the best possible handling of LemonTree© for your purposes. In addition, you will learn more about the approach to platform and product development using model components, with which you maintain versions and variants of submodels.
In this training you will learn how to optimally generate embedded code with Enterprise Architect and LieberLieber Embedded Engineer. The solution shown here combines automated source code generation with model-level debugging. It enables both C and C++ source code generation, covering the two most important programming languages in embedded development. In addition, the solution has a UML debugger and source code synchronisation, which is often requested in practice. Embedded Engineer was developed as part of the tool chain for the development of embedded systems, because only with an integrated solution the model-driven approaches in embedded software development can be used efficiently.
LieberLieber Software Corp
2800 Post Oak Blvd., Suite 4100
Houston, TX 77056
+1 832-390-2461
office@lieberlieber.us
Ihr Ansprechpartner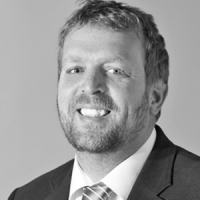 Richard Aigner
LieberLieber Software GmbH.
Handelskai 340 Top5A | 1020 Wien | Österreich